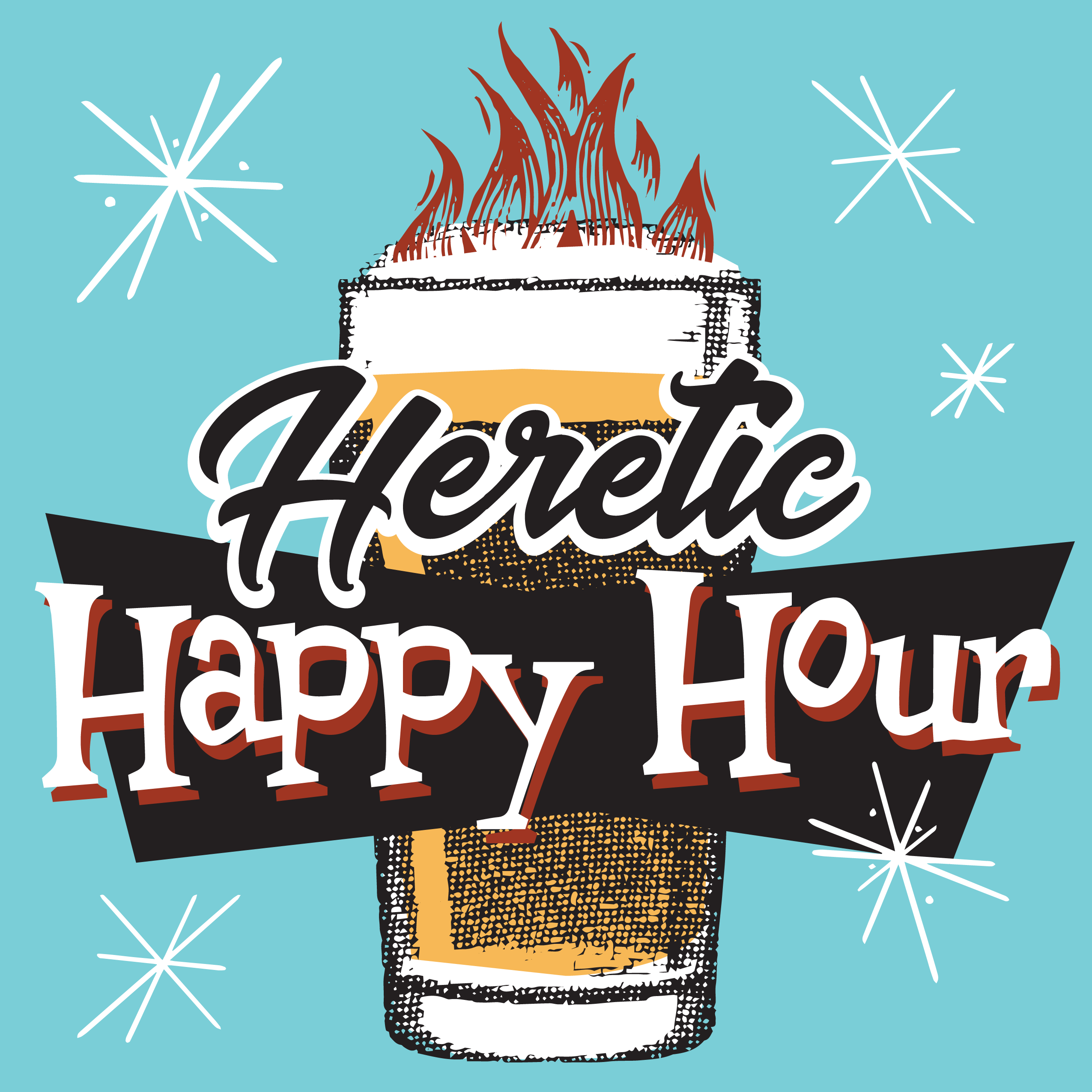 Jamal has an important announcement, but this time it's for real. Don't miss this game-changing episode. Nothing will ever be the same after this one. Seriously. Plus, 
Barrett Johnson
 is our Heretic of the Week and talks about his new single, "
Desert Island Living Room
."
Big thanks to Wild Foods for sponsoring the show and offering our listeners 12% off with coupon code HAPPYHOUR12.